We are still in need of a Cross Country Coach! Without a coach, we will not be able to have a team. Please reach out to Mr. Halterman if you have any questions. Email:
zhalterman@sccsd130.com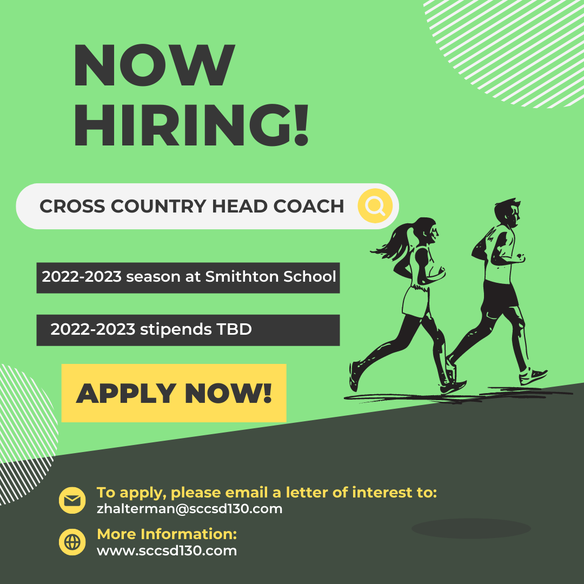 Thank you to Mr. Provost for arranging for Midwest Winds from the USAF Band of Mid-America to perform for our students today! What great music to kick off the summer with!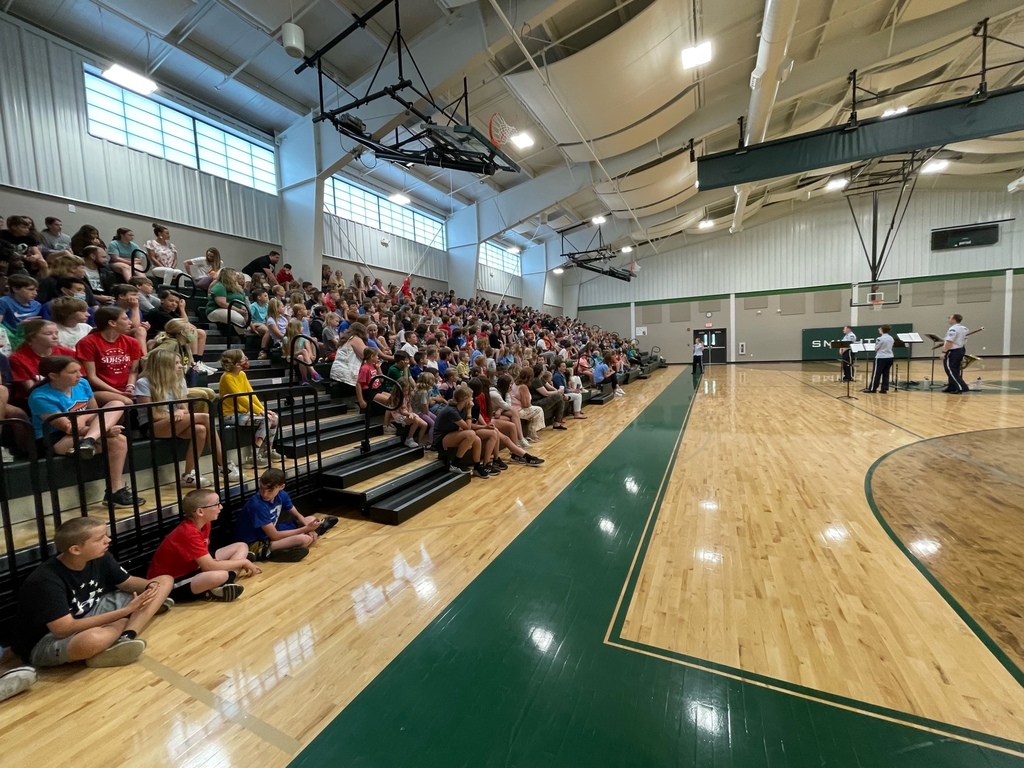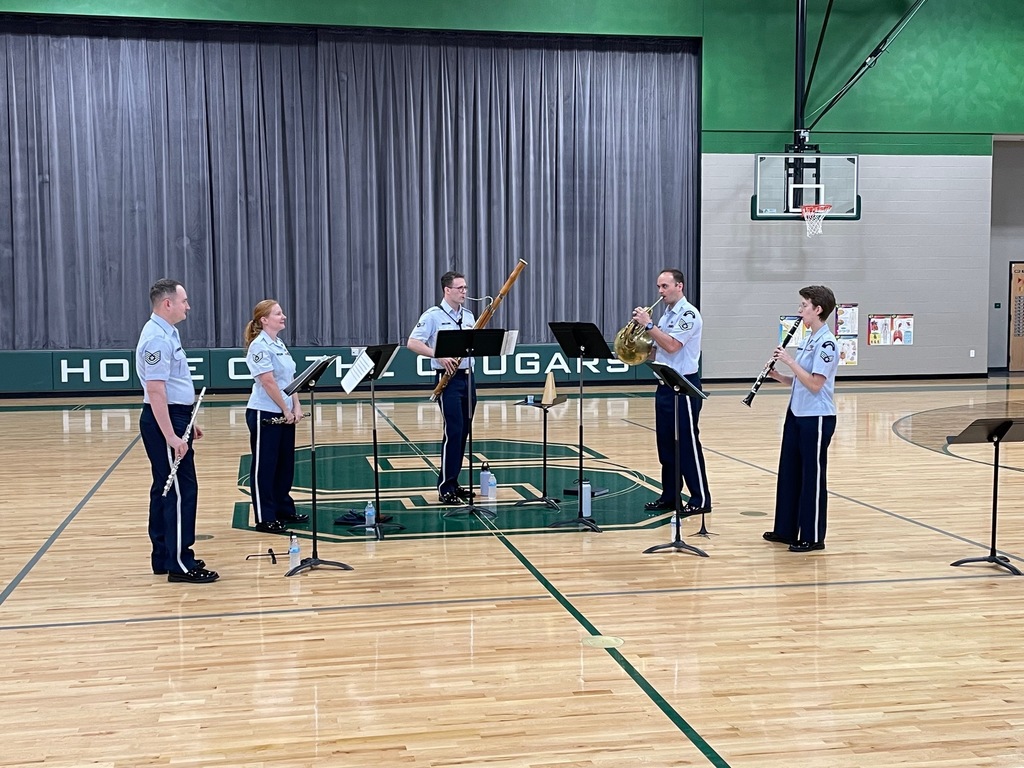 Enjoy your lunch/dinner & ice cream at Walton's TODAY for 10% off for all kids! 11:30 am to 9:00 pm.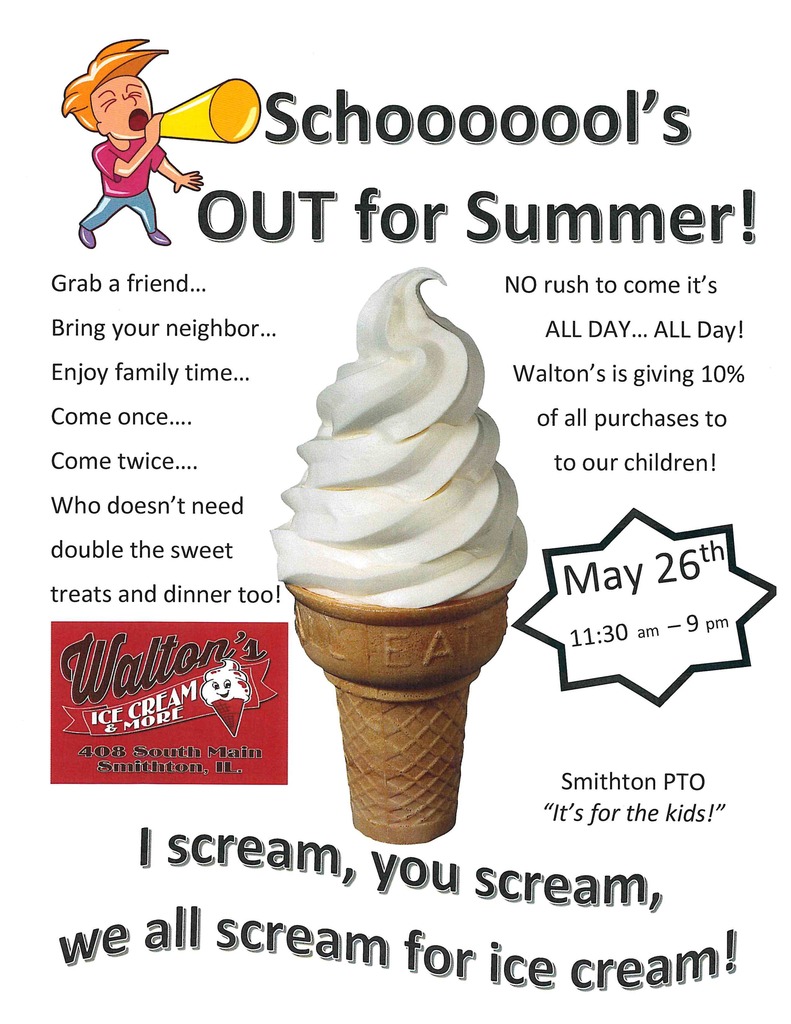 Last Wednesday Mrs. Berry treated her homeroom crew to ice cream at Walton's for being a helpful group of students all school year long!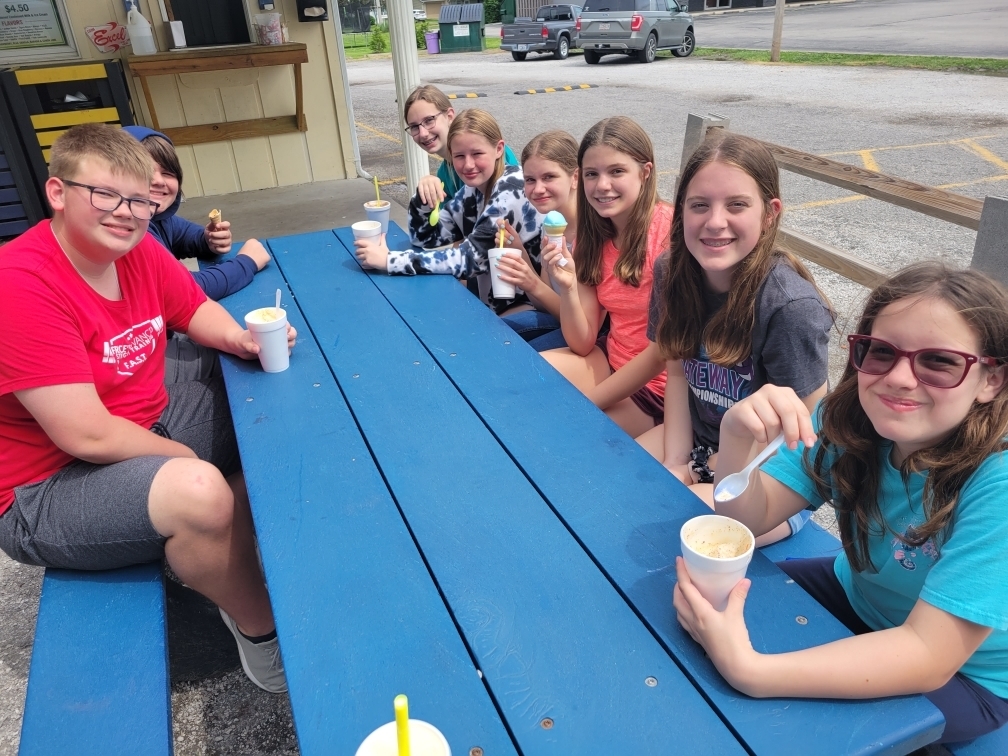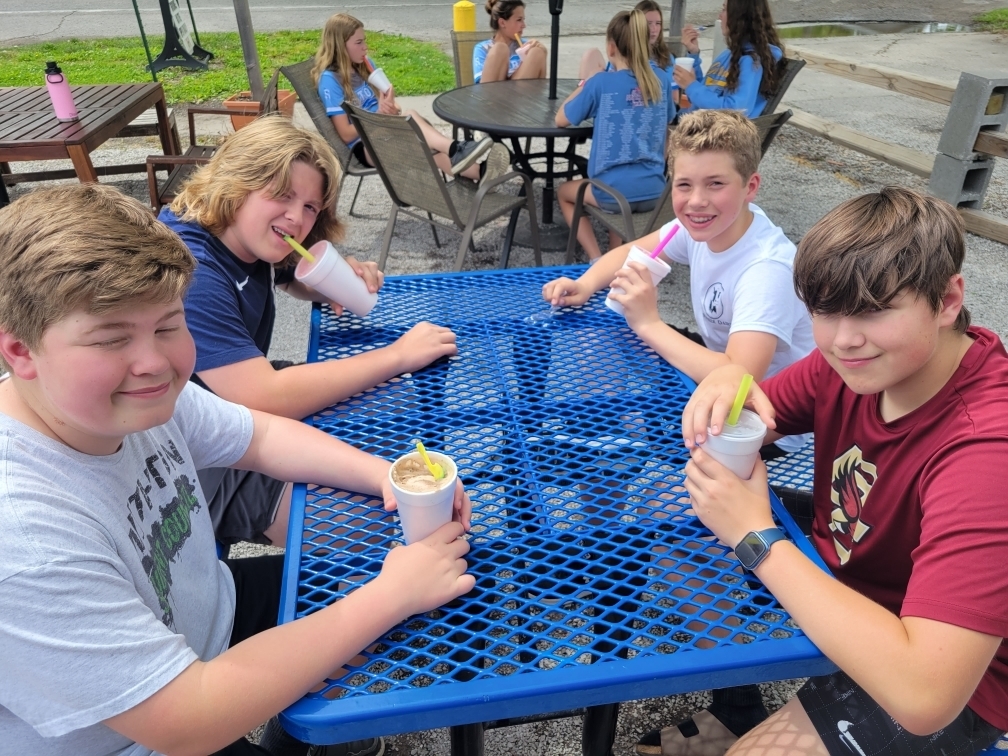 Our 8th Graders made it to Holiday World! We wish them a wonderful day!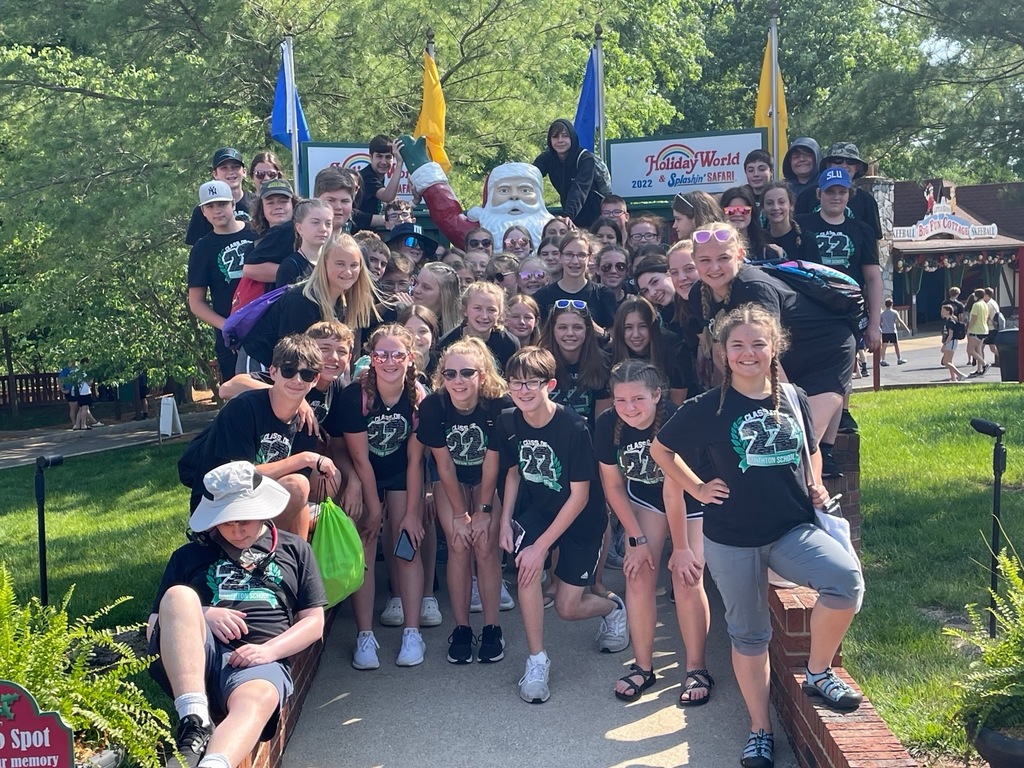 Don't forget...Monday is our School Carnival. The fun goes from 11-3! Along with the dunk tank and other great games, several Smithton School clubs are hosting their own booths. With their extra dollars, students can visit the Student Council's Lollipop Pull (2 pulls for $1), get tattoos from NJHS and/or get their face painted by the Art Club. See you there!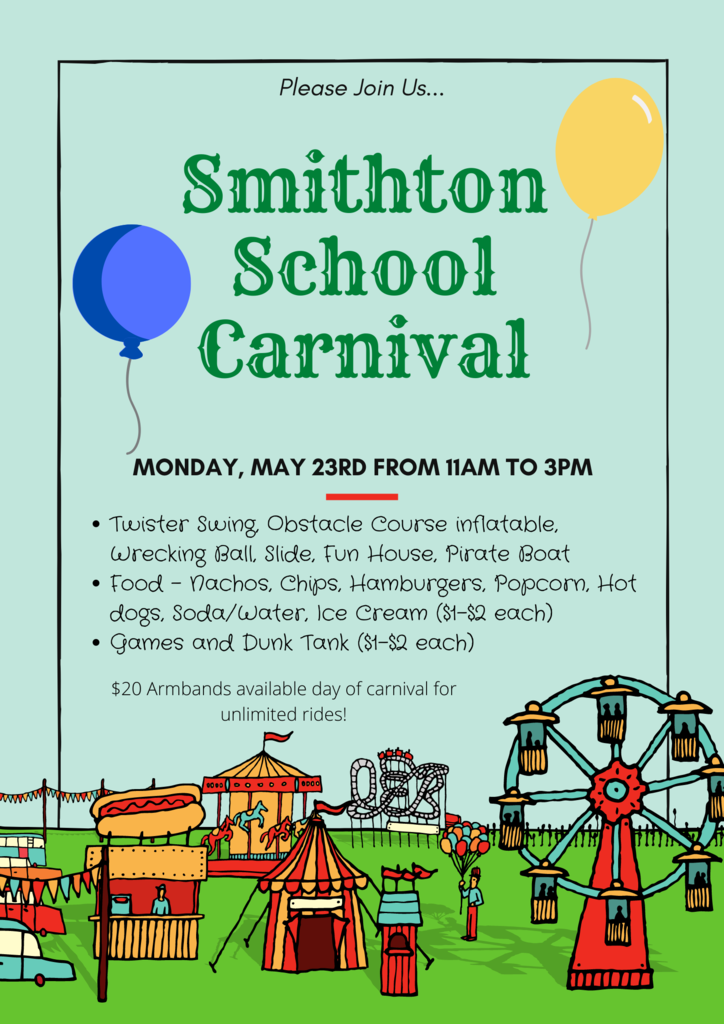 On Friday our 7th graders took time during ELA to write Positive Poetry on our sidewalks!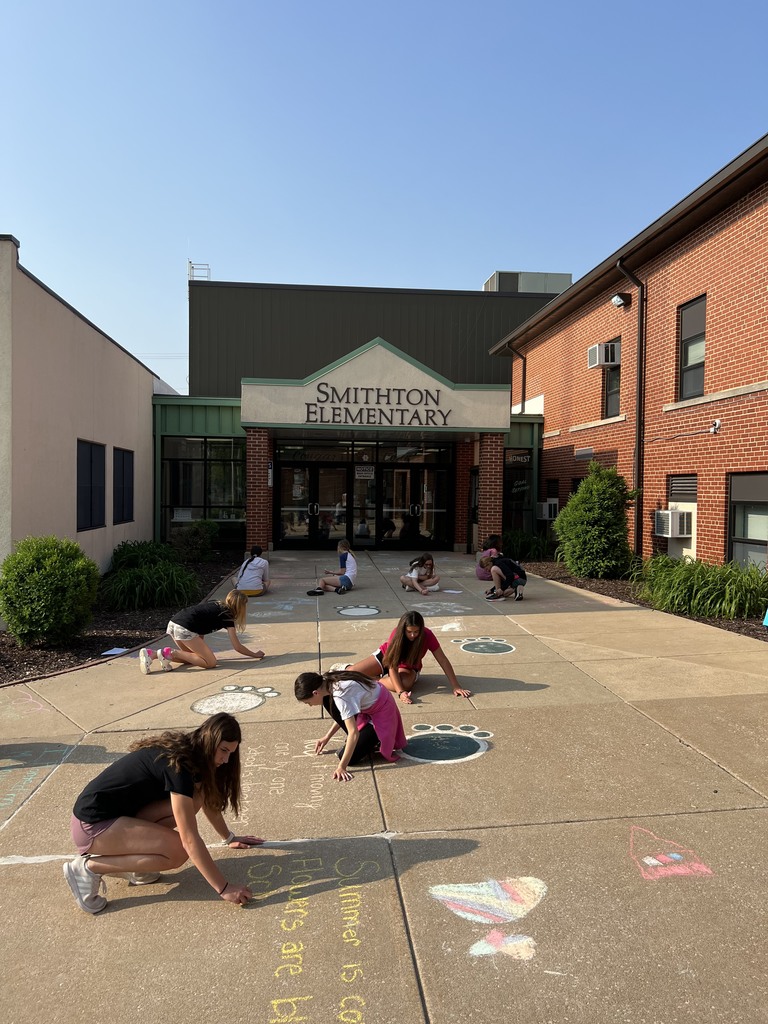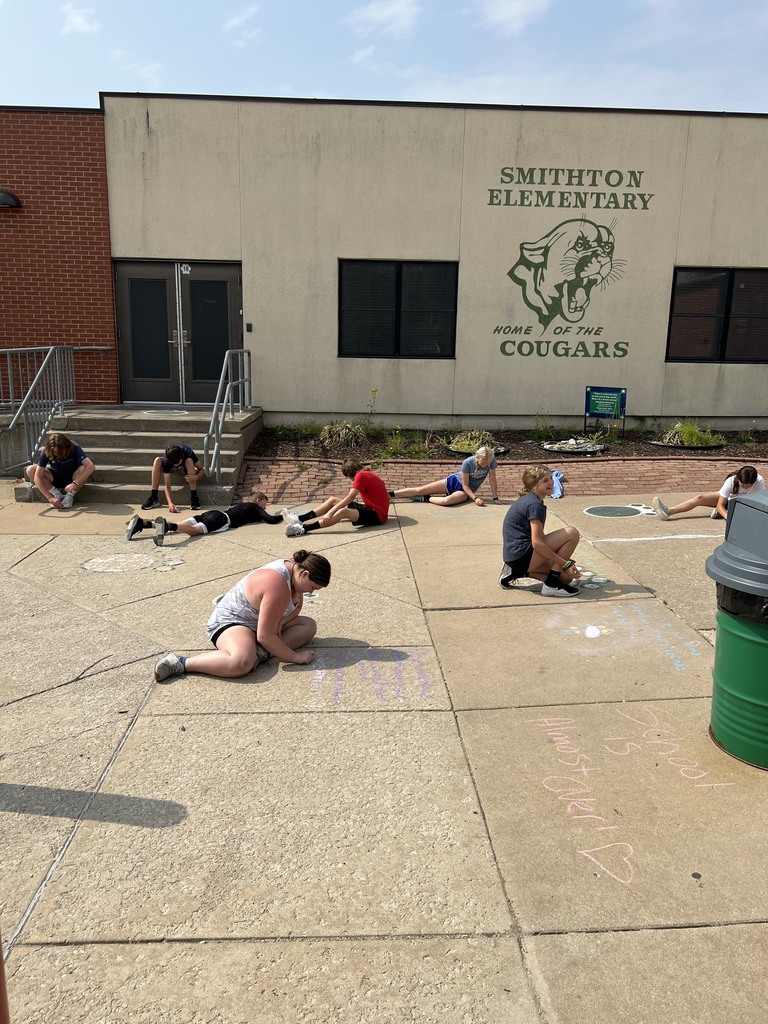 Tonight at 7!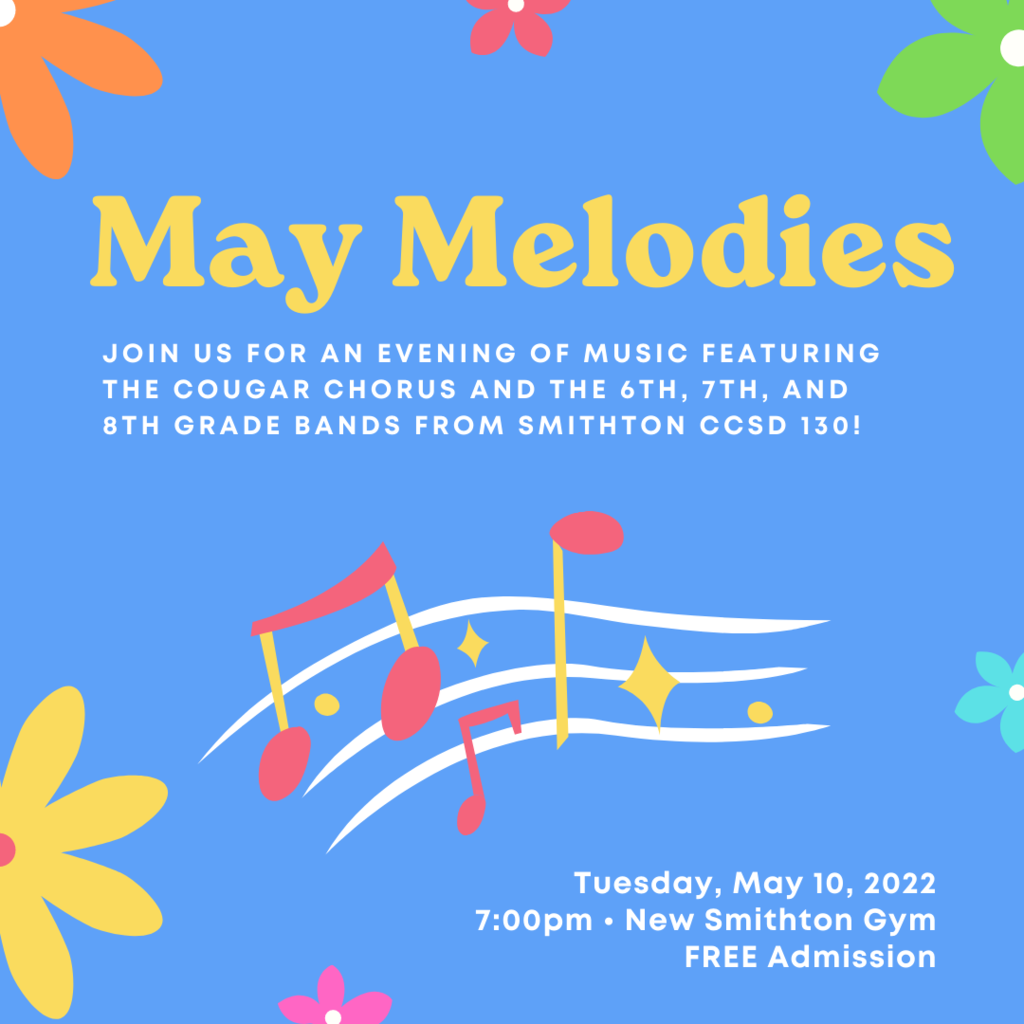 Smithton Character Council sponsored a Wear Red/Dress Like a Fireman Day today. Donations will be given to the Smithton Fire Department for their hard work and dedication to our community!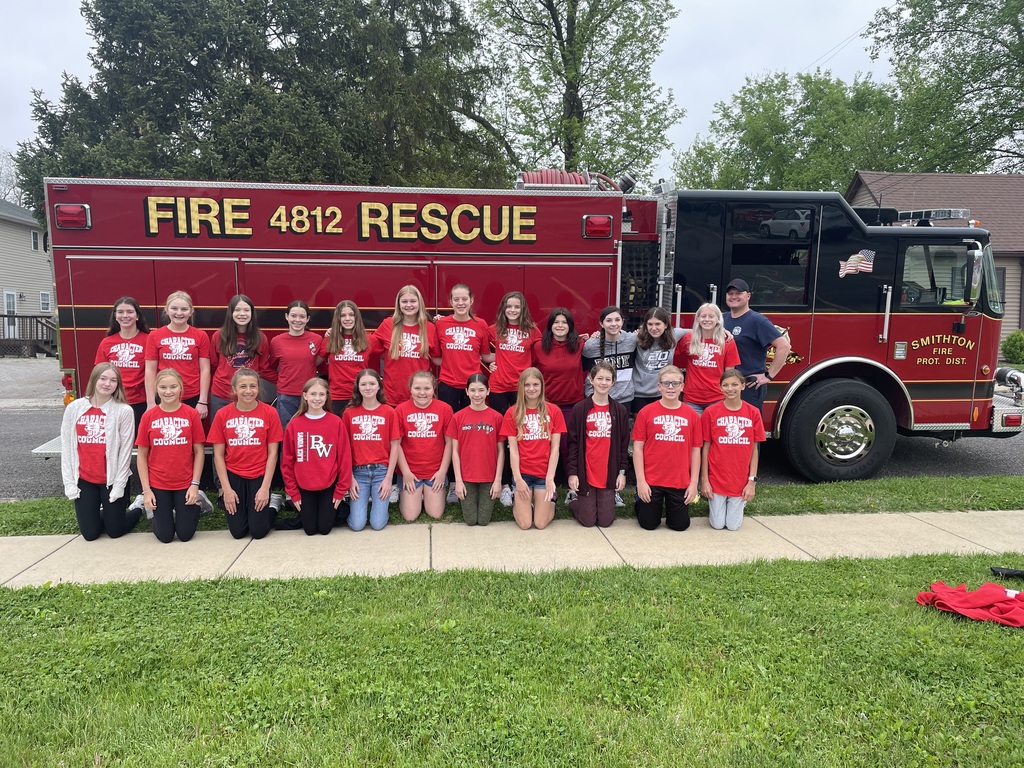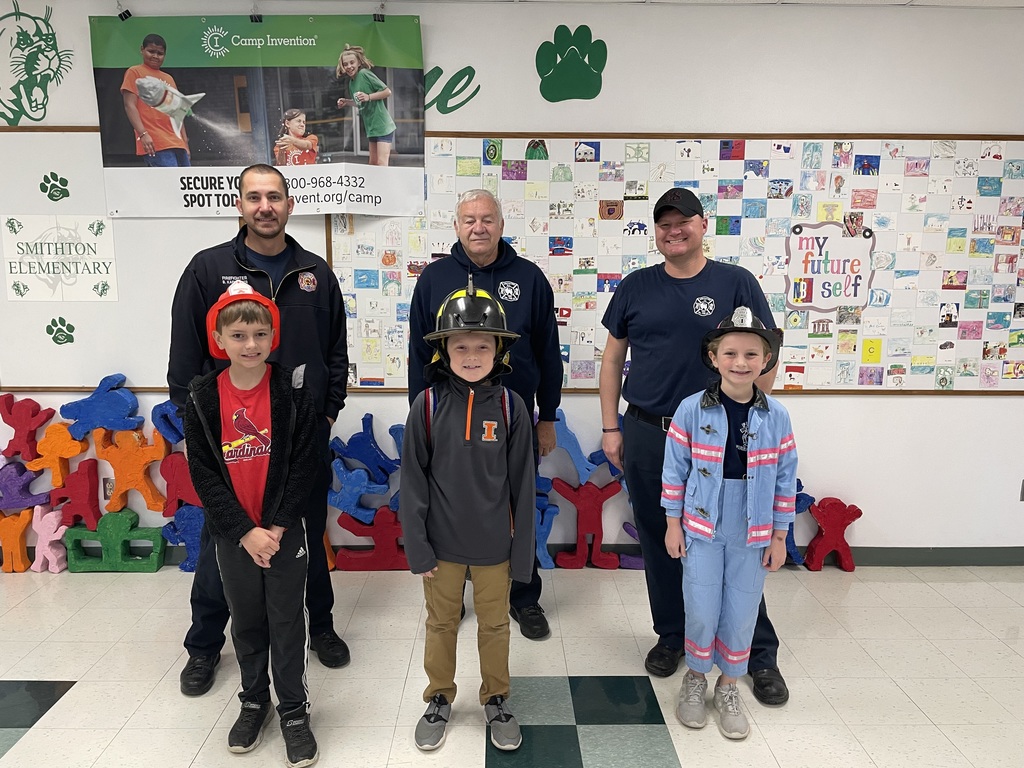 We Love our Teachers & Staff!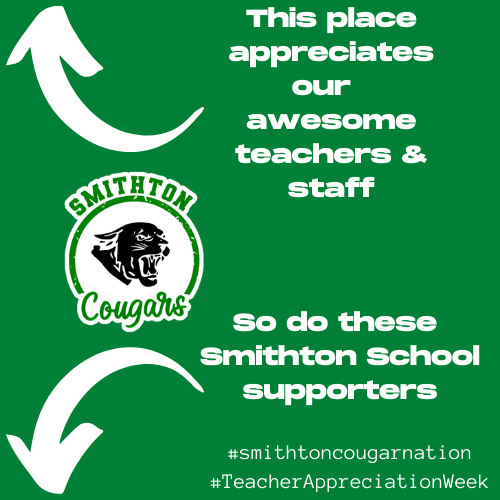 Yesterday, Smithon staff were treated by our "flight attendants," Dr. Castelli & Mrs. Norton, who traveled around the school with a drink cart & snacks to celebrate Teacher/Staff Appreciation Week with our "Around the World" theme.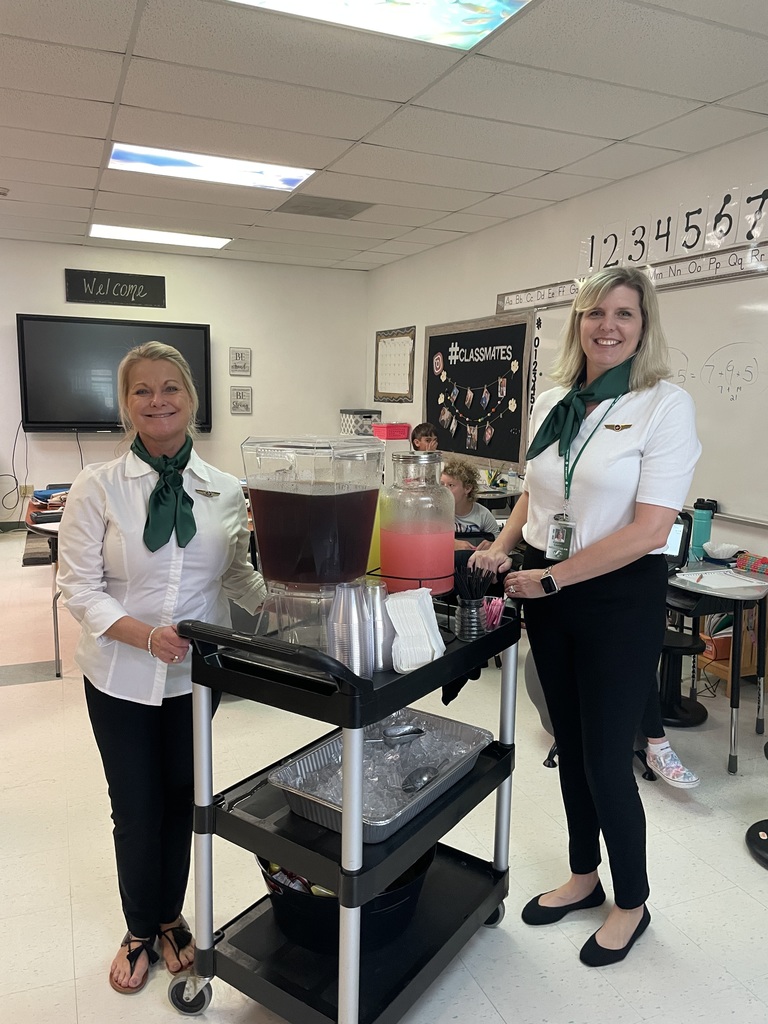 The members of the Smithton Character Council wanted to spoil Mr. Provost and Mr. Mueth, who both have babies due this summer, so they decided to do a mini baby shower for each of them! We are so proud of these kiddos for having such big hearts!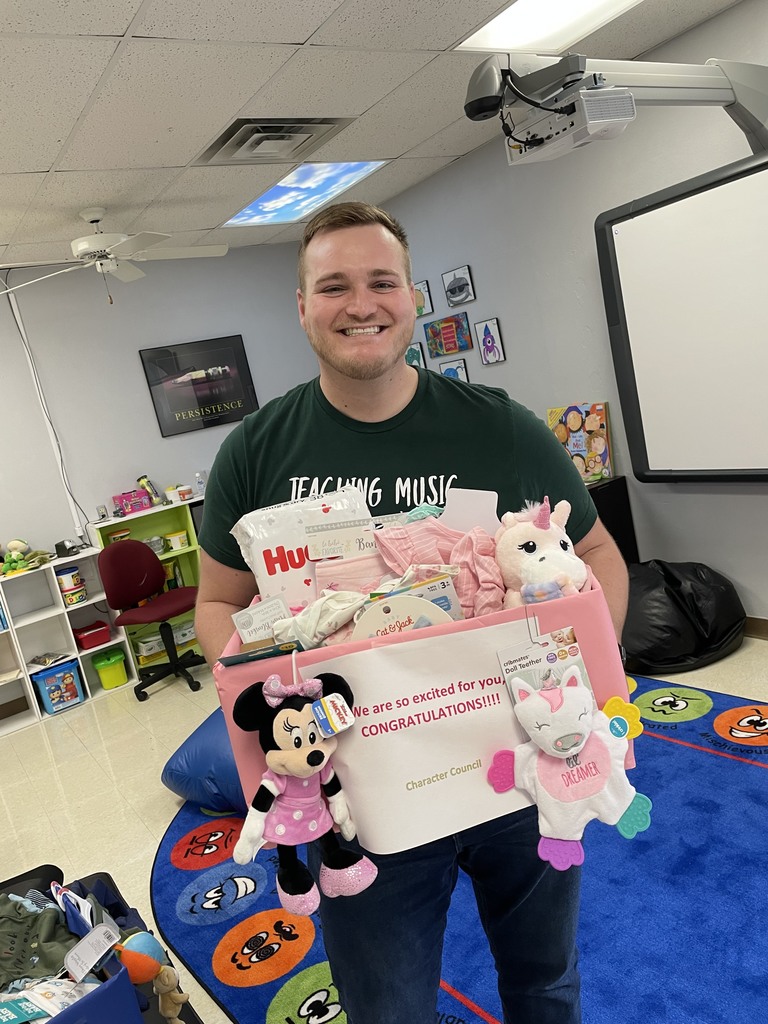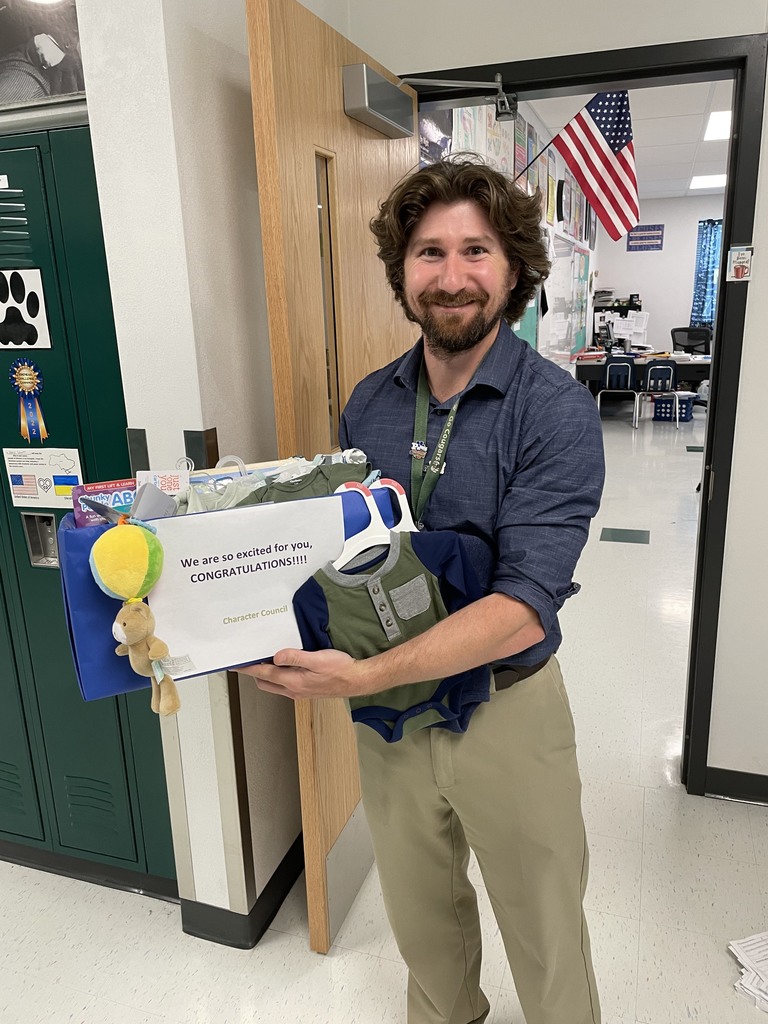 Our 4th & 5th grade Let Me Run Team finished their season with the SAA 5K on Saturday. These boys spent the past 8 weeks working on teambuilding, self-esteem, and of course running. Way to go boys!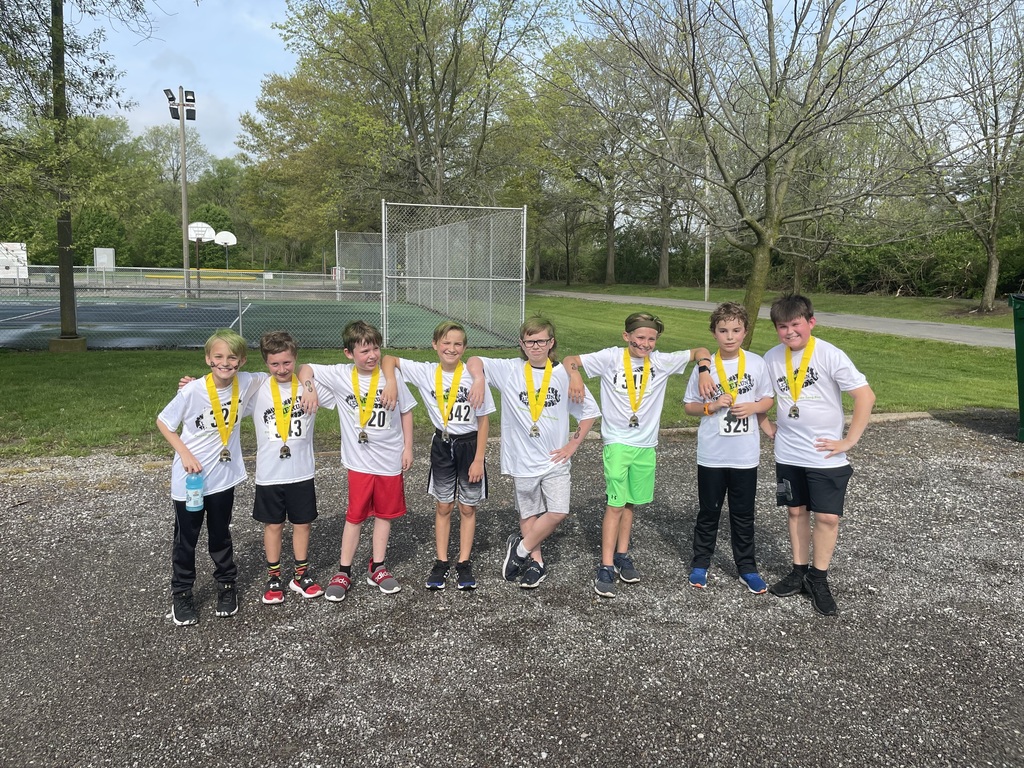 5th grade enjoyed their field trip to Busch Stadium on Friday. Here is Mrs. LaFrence's class enjoying their day!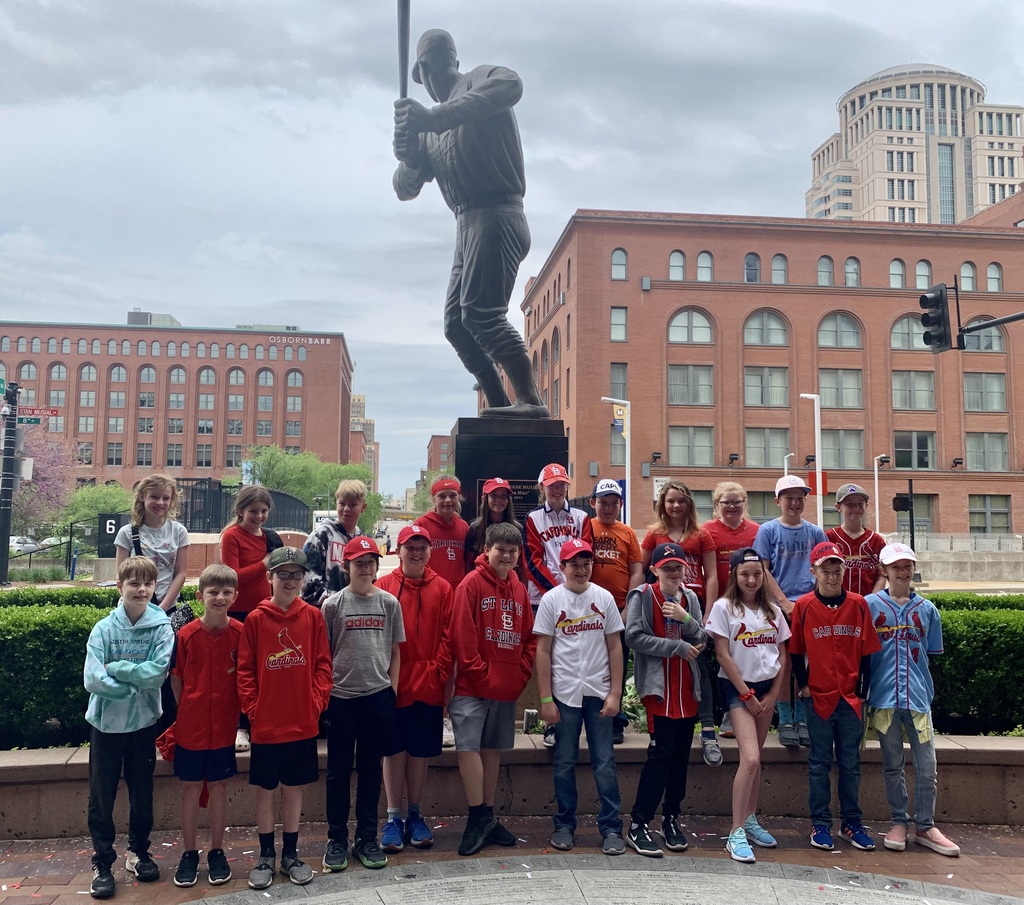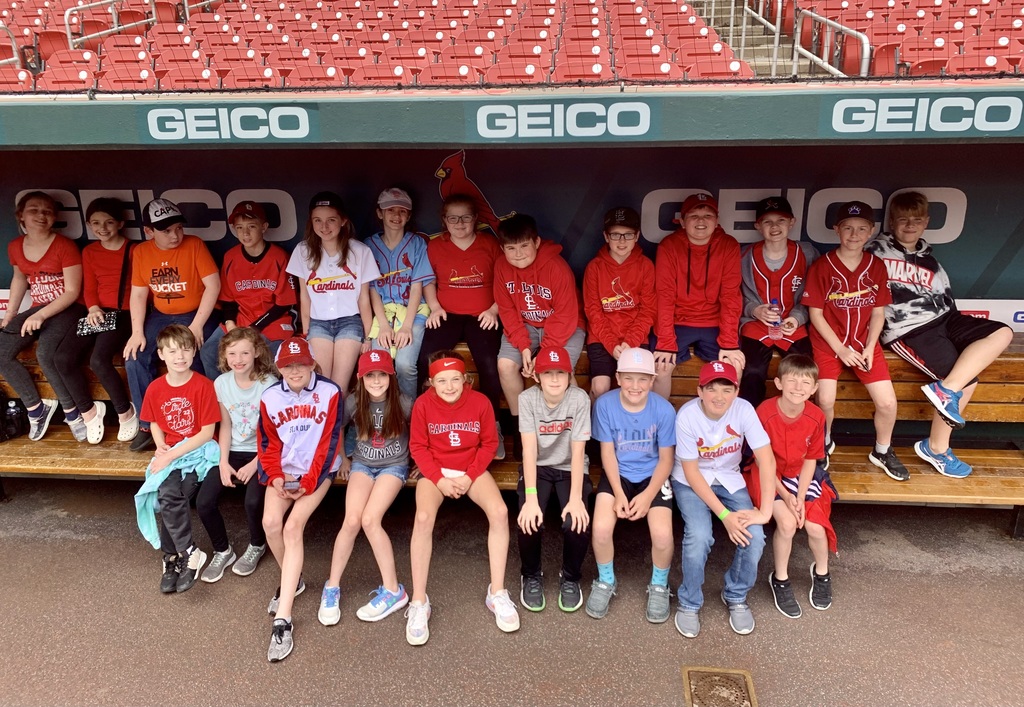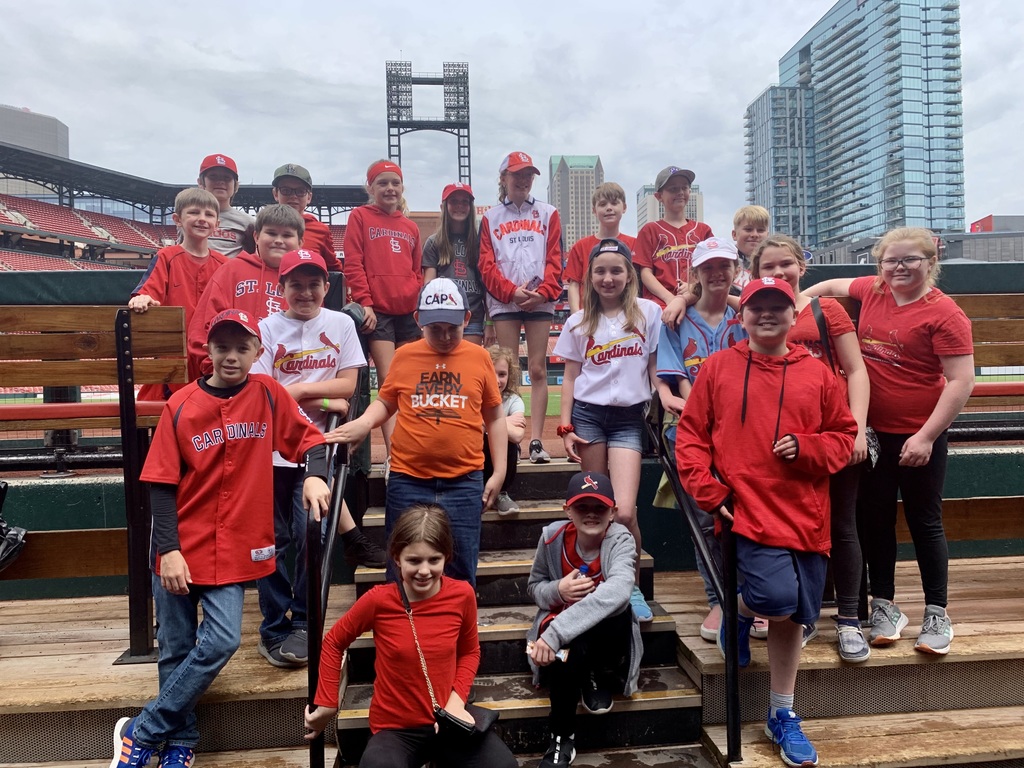 Welcome to Teacher & Staff Appreciation Week at Smithton School! This week we are going around the world with a different show of appreciation each day. We love to celebrate our awesome teachers & staff! #smithtoncougarnation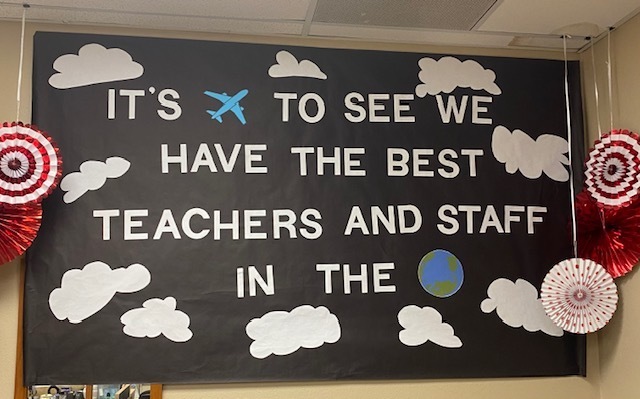 Here is the Smithton Lunch menu for May. It willbalso be updated under Dining on our website & app by the end of today. Thanks :)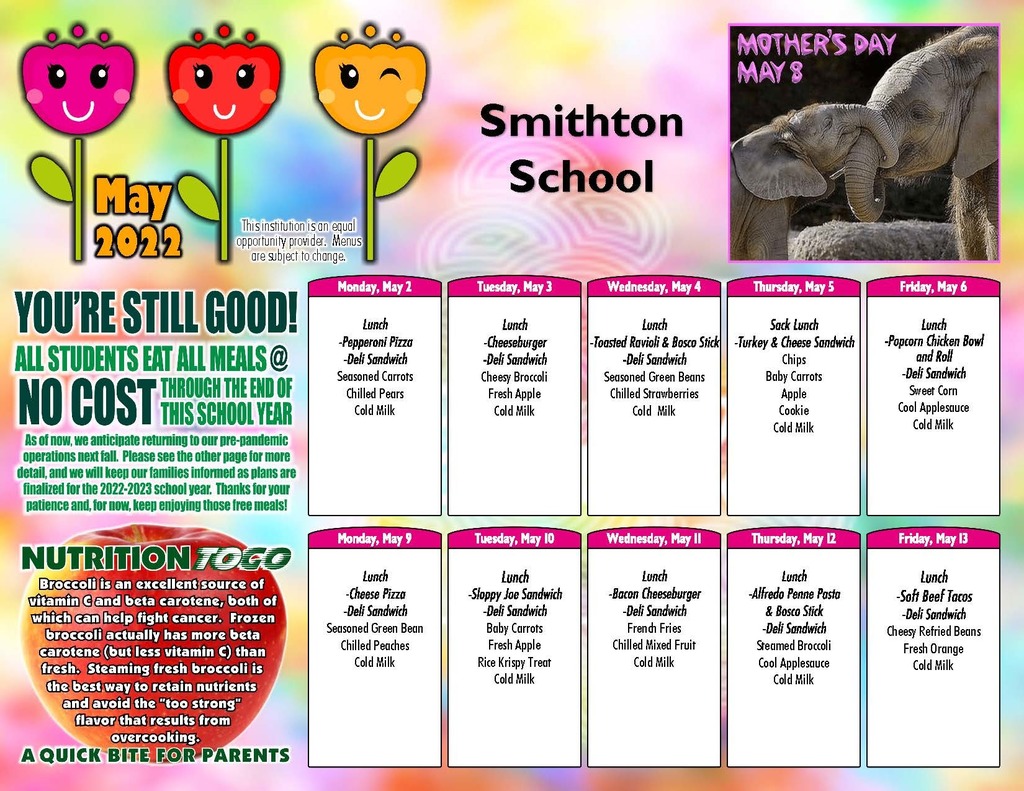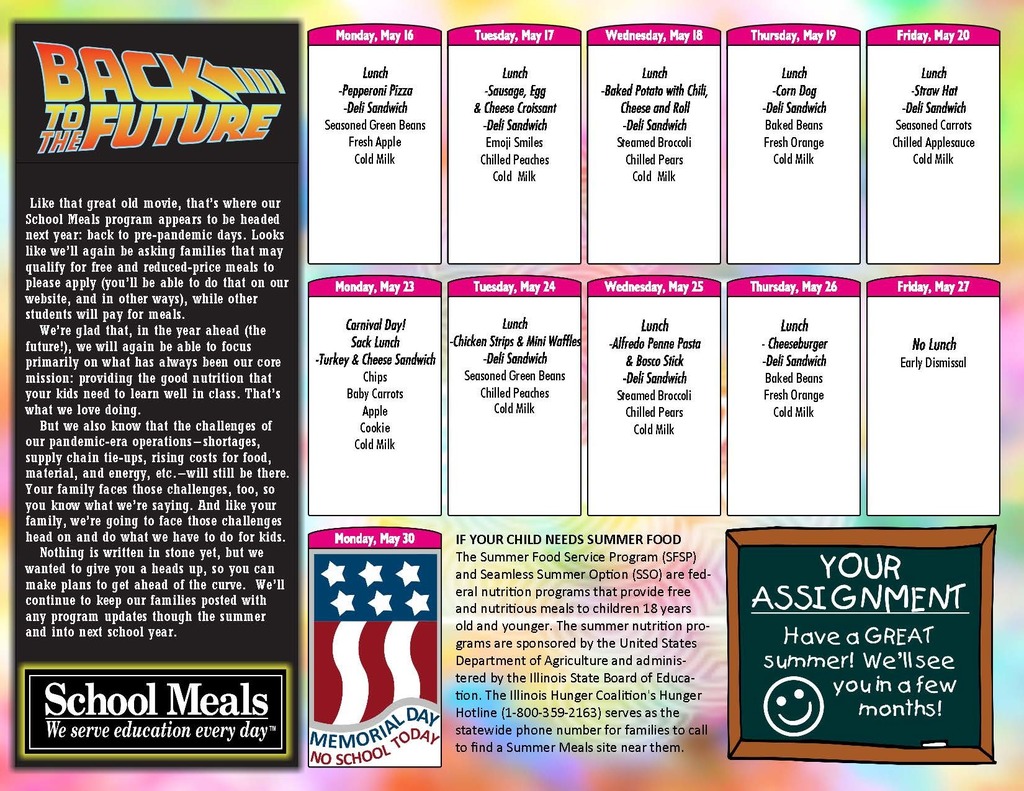 The Smithton Bands and Cougar Chorus will present their spring concert on Tuesday, May 10 at 7:00pm in the new gymnasium. Selections will include music by John Williams, Randall Standridge, Bruno Mars, Panic! At The Disco, and more! We hope to see you there in support of our band and chorus students and all of their hard work this school year!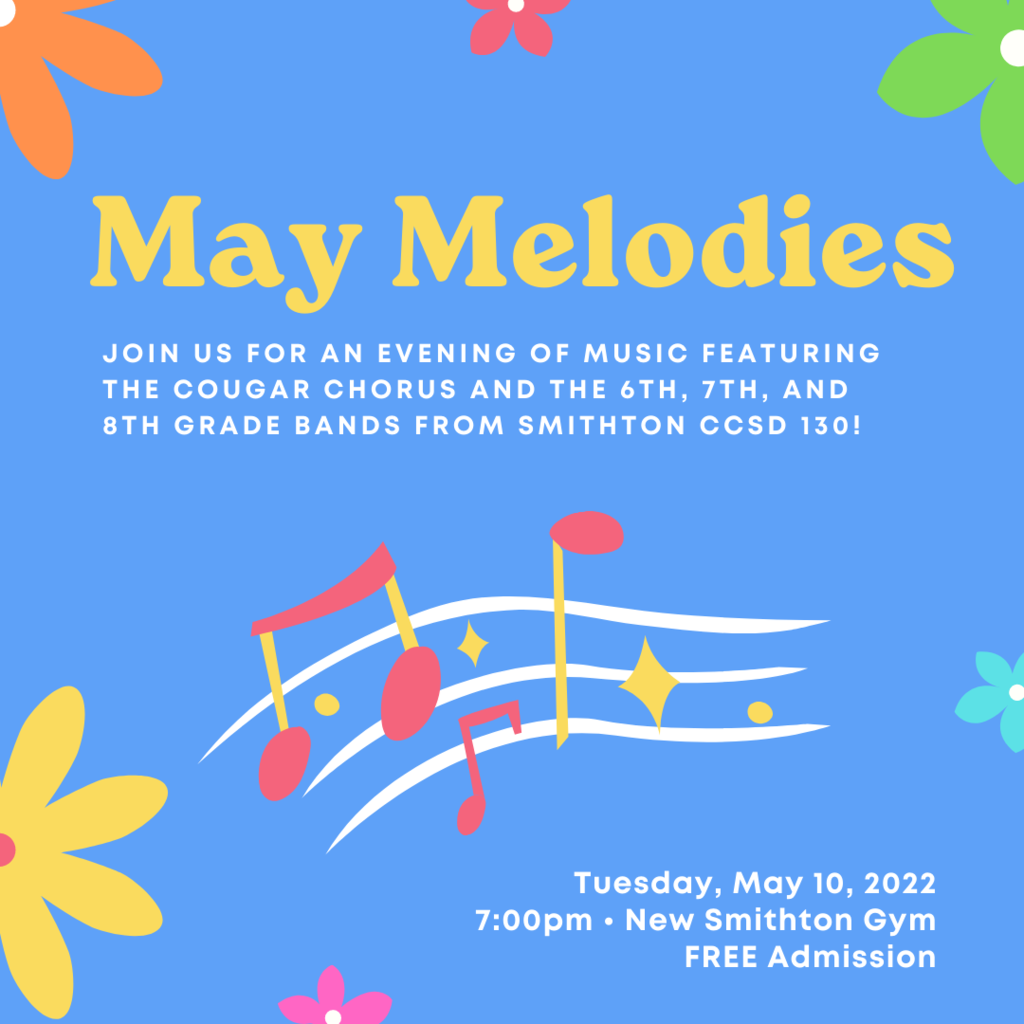 Join us for our Spring Play! May 6th & 7th, 2022.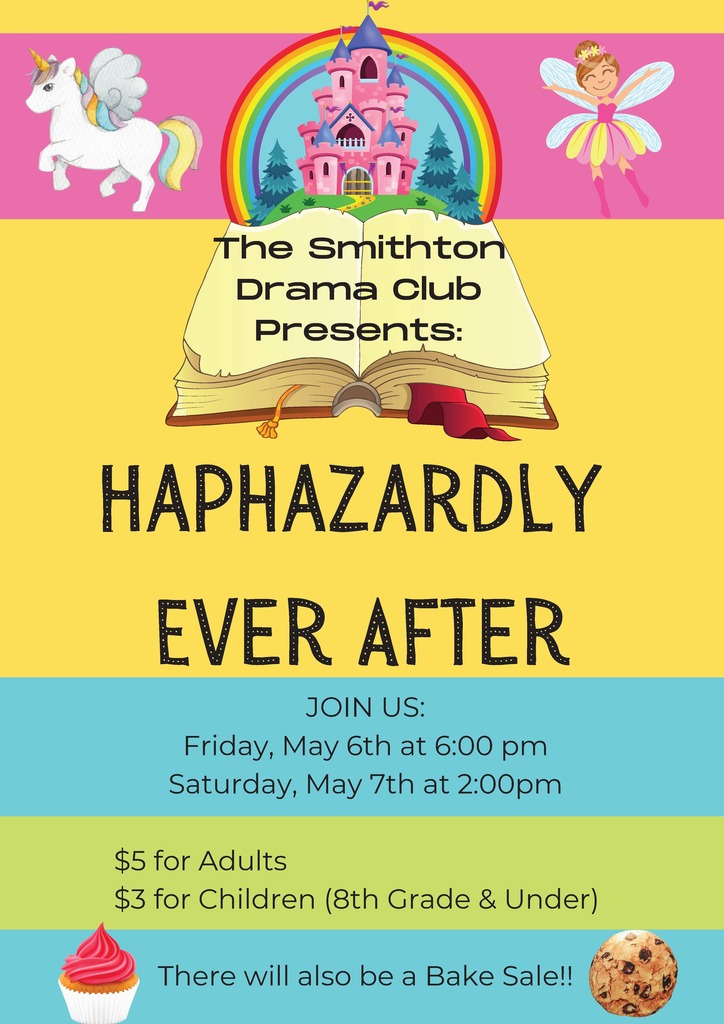 THANK YOU Smithon Students & Families! We had our highest grossing Book Fair ever and earned $3,000 in books for our new library! #smithtoncougarnation

Thursday in 6th grade, ELA students read an article in Scope Magazine about the evolution of the tennis shoe industry. The kids got to read about Air Jordans, Adidas, Puma, and how shoes have changed throughout the years. They then wrote a summary about the things they learned from the article and then put 2 pictures: one of their favorite pair of shoes they actually own & their dream pair of shoes they would like to have if they could.